Tenace is a Bridge hand viewer and editor. Hand records are read using BBO's .lin format. The board editor allows to easily move cards around to simulate different distributions. The double dummy solver computes optimal lines of play and par scores.

Requirements: GTK+ 2.0 (>= 2.12 recommended), Unix/Linux. Version 0.9 adds Windows (mingw) support, feedback welcome.

Tenace uses Bo Haglund's excellent DDS double dummy solver library for discovering optimal leads and computing parscores.
Download
Current version: 0.17, released August 2021:
Changelog
Screenshots
Main window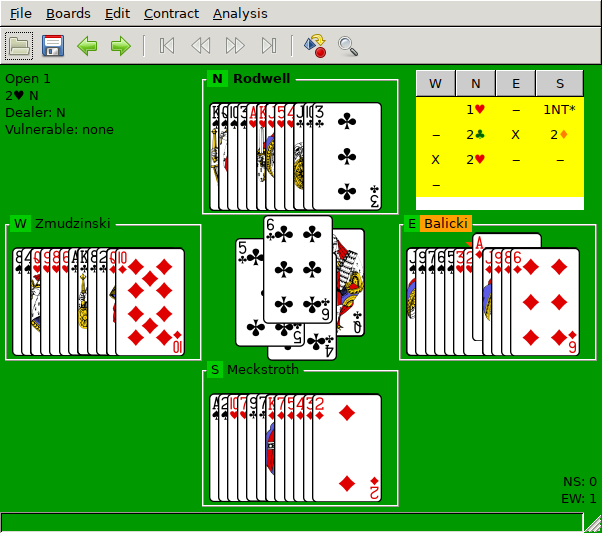 Main window with textual cards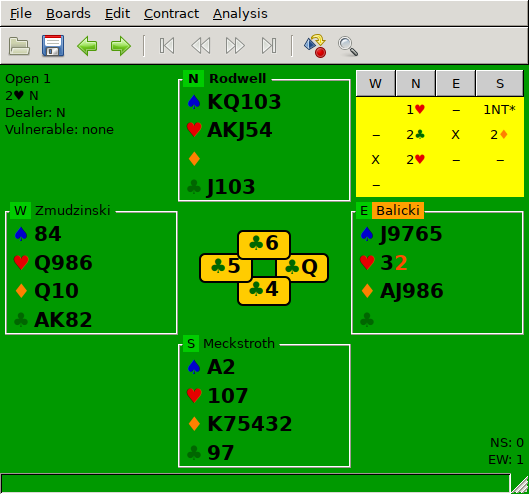 Board editor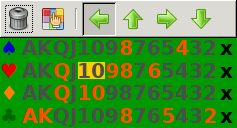 Development
Tenace is maintained on GitHub: